From April 29, 2013 through May 6, 2013 I operated as KA3NAM/VP9 Maritime Mobile from the M/S Ruby Princess. Below are some pics of the shack while aboard the ship...
All logs have been uploaded to LoTW as the call sign KA3NAM/VP9. I will be making a QSL card. If you are interested in receiving one, please send a QSL to the address on QRZ.com...
See my sub-pages 'Obtaining permission From the Cruise Line' to see how I obtained permission from the Cruise Line and Captain in order to operate aboard the ship. Also the sub-page 'Reciprocal Operating Permit' to see how I obtained permission to operate since the M/S Ruby Princess is registered in the country of Bermuda.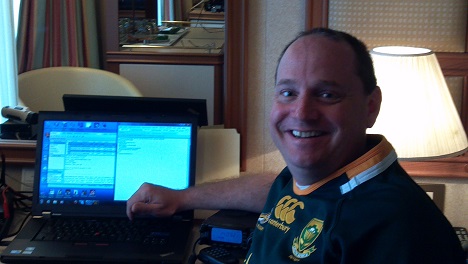 Here I am in the 'shack'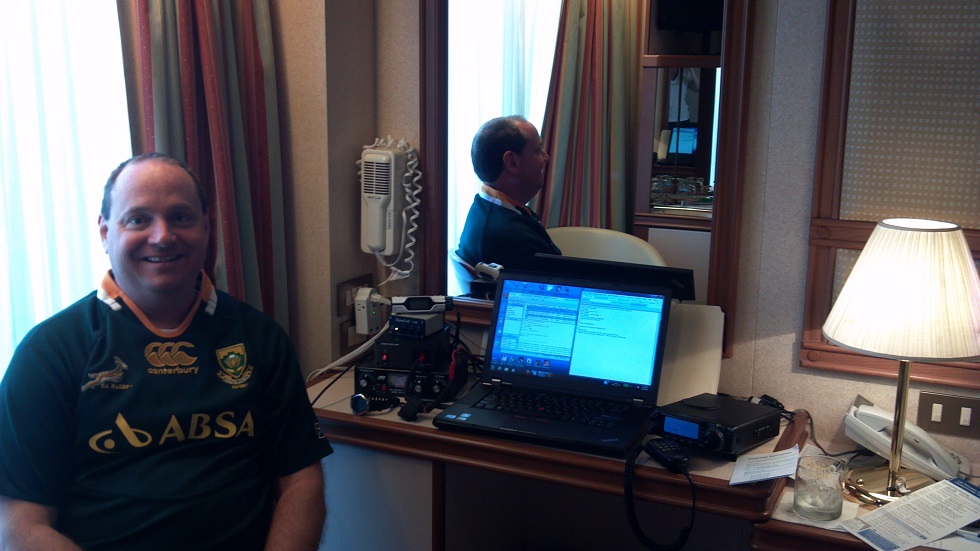 Another wider pic of the shack. Rig is an FT-100D (right), MFJ tuner, SignalLink USB and a 12v power supply... Running 25 Watts...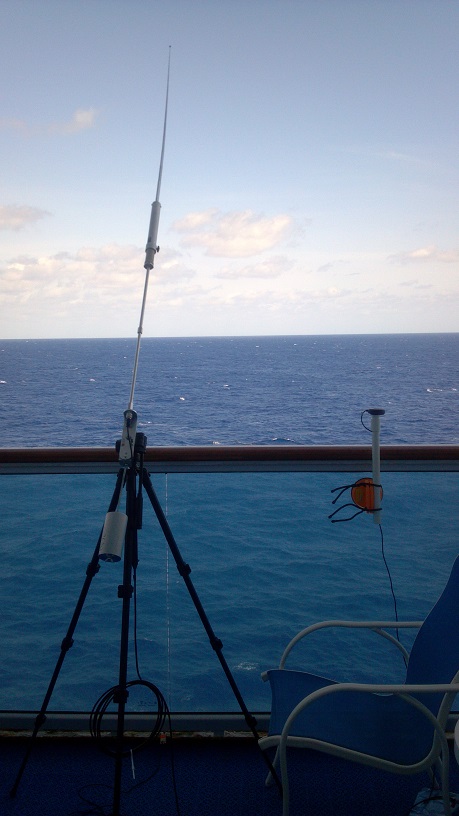 Antenna is a Supperantenna MP-1 mounted to a camera tripod. The larger aluminum cylinder is a counterweight to help relieve some of the stress off the plastic camera mount (thanks to Joe, KD0JWD for the help). On the right is my Garmin GPS-18 using a suction cup and about 12 inches of PVC pipe for a small mast. I use the GPS to get the position of the ship (lat/lon) and convert that to a grid square. It's awful hard to describe where you are out on the ocean...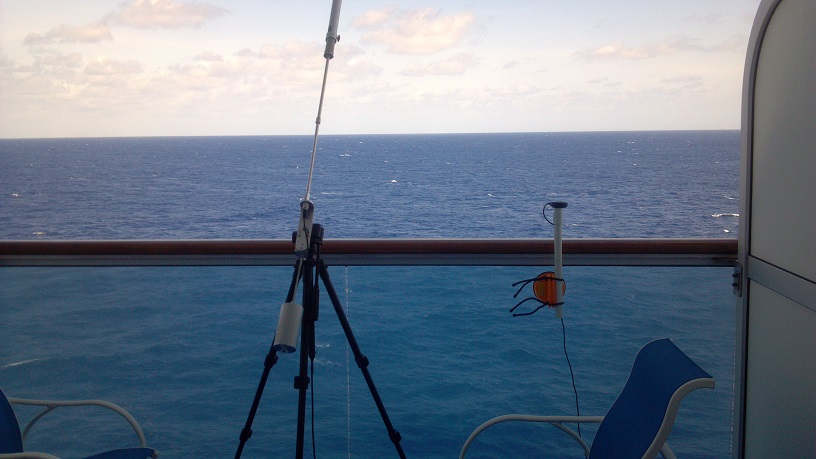 Another pic of the Superantenna MP-1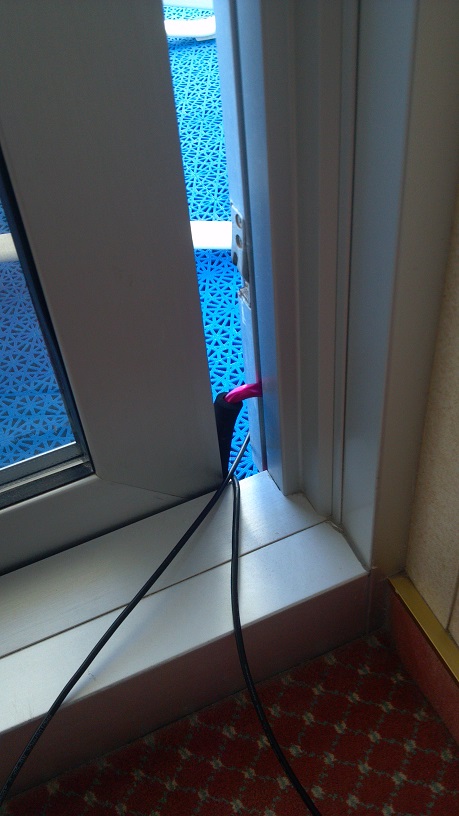 Thanks to Bob, NF3O I have a perfect door stop. This metal D-Ring was a Christmas gift from him and it fits into the sliding door perfectly to keep the door from damaging the cables running out to the HF and GPS antennas...